Bentley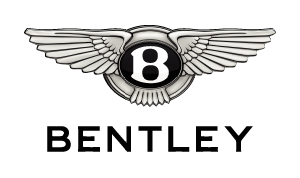 In 2020, Bentley presented the extensively upgraded and popular Bentayga, which was rolled out by the British brand five years ago as the first luxury SUV on the market. In spite of the pandemic, deliveries rose year-on-year.
BUSINESS DEVELOPMENT
The Bentley brand is defined by exclusivity, elegance and power. In 2020, Bentley unveiled the update to its successful Bentayga, which was rolled out by the British brand around five years ago as the first luxury SUV on the market. Like its predecessor, the new Bentayga combines the abilities of a high-performance grand tourer with the characteristics of a luxury limousine, a spacious family car and an off-roader. The exterior design of the front and rear adopts the current Bentley design DNA, giving the vehicle a fascinatingly dynamic appearance and an air of elegance. The interior impresses with a next-generation infotainment system that is seamlessly integrated into the handcrafted dashboard. In addition to the V8 version that features a 405 kW (550 PS) twin-turbocharged 4.0 l petrol engine, the Bentayga is also available as the range-topping Bentayga Speed model with a 467 kW (635 PS) 6.0 l W12 engine, as well as an efficient plug-in hybrid. Bentley likewise attracted attention in 2020 with the exclusive and strictly limited Bacalar. The two-seater was presented by Bentley Mulliner, a specialist customization company whose roots date back to the 16th century. The roofless luxury grand tourer, whose design draws upon the spectacular EXP 100 GT concept car from the year 2019, offers open-air motoring with a powerful double-turbocharged W12 engine producing 485 kW (659 PS). Exquisite materials and smart use of technology round off this exclusive vehicle concept.
In spite of the pandemic, deliveries by the Bentley brand in 2020 rose slightly to 11,206 (11,006) units, a new record figure. Bentley saw growth in the USA (+5.7%) and China (+48.5%).
In fiscal year 2020, Bentley sold 11,296 (11,631) vehicles worldwide. Demand for the new Flying Spur was particularly strong.
The Bentley brand produced 10,693 vehicles in the reporting period, 14.0% less than in the previous year.
SALES REVENUE AND EARNINGS
In 2020, Bentley's sales revenue fell by 2.1% year-on-year to €2.0 billion. Operating profit decreased to €20 (65) million, mainly due to higher depreciation and amortization charges, one-off expenses for restructuring measures and exchange rate effects. The operating return on sales was 1.0 (3.1)%.
Increase in deliveries in 2020
PRODUCTION

Units

2020

2019

Bentayga

3,946

5,232

Flying Spur

3,381

102

Continental GT Coupé

1,995

3,903

Continental GT Convertible

1,244

2,750

Mulsanne

127

443

10,693

12,430
BENTLEY BRAND

2020

2019

%

Deliveries (units)

11,206

11,006

+1.8

Vehicle sales

11,296

11,631

−2.9

Production

10,693

12,430

−14.0

Sales revenue (€ million)

2,049

2,092

−2.1

Operating result

20

65

−70.1

Operating return on sales (%)

1.0

3.1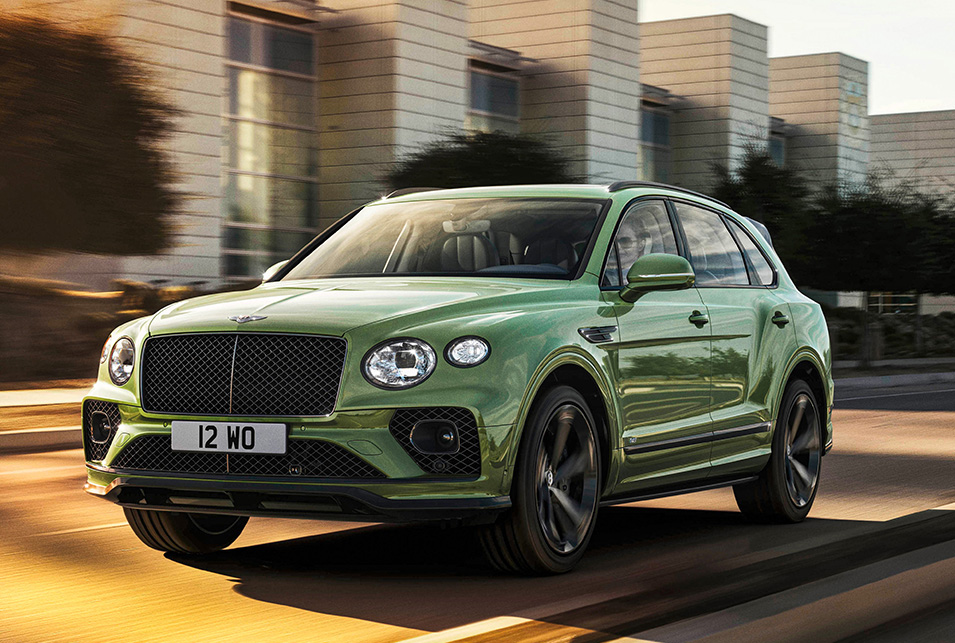 DELIVERIES BY MARKET
in percent