Volkswagen Financial Services

Volkswagen Financial Services delivered a robust performance in 2020, which proved to be a difficult year. The diverse product portfolio has been enhanced by the addition of interesting alternatives for individual mobility.
STRUCTURE OF VOLKSWAGEN FINANCIAL SERVICES
Volkswagen Financial Services comprises dealer and customer financing, leasing, direct banking and insurance activities, fleet management and mobility services in 48 countries. The key companies are Volkswagen Financial Services AG and its affiliated companies such as Volkswagen Leasing GmbH, as well as Volkswagen Bank GmbH, Porsche Financial Services and the financial services companies in the United States and Canada, the only exceptions being the financial services business of the Scania brand and of Porsche Holding Salzburg.
BUSINESS DEVELOPMENT
Volkswagen Financial Services and Naturschutzbund Deutschland e.V. (NABU) are expanding their successful collaboration in the field of nature conservation and climate action. To this end, the provider of financial and mobility services in the Volkswagen Group is providing €450 thousand for the nature conservation organization to restore the Aller river in the district of Verden between Hülsen and the mouth of the Weser River. The aim is to create more natural conditions for the riverbed and floodplain to increase biodiversity, but also to improve flood protection. Along with moorland protection, the restoration of watercourses is a further focus of the financial services provider's involvement.
Volkswagen Financial Services introduced a car subscription service (Auto-Abo) to its customers in 2020, and in doing so further expanded its mobility offering. Customers can book various vehicle classes and conclude a contract for a minimum of three months. Thereafter, this contract can be terminated on a monthly basis. Subscribers pay only for the use of the vehicle and for fuel. All other relevant costs such as registration, servicing, insurance and taxes are covered by the monthly mobility rate. In the dynamic market for mobility products, the financial service provider is responding to the customer's desire for a high degree of flexibility and comprehensive cost control with its Auto-Abo car subscription service.
Volkswagen Financial Services is supporting the Volkswagen Group's electric mobility offensive with its Lease&Care package solution, starting with the sales launch of the ID.3. This product offers customers a choice of various modular service options, allowing them to maintain full cost transparency when running their new electric vehicle. Volkswagen Financial Services is deliberately focusing on the advantages of leasing for electric mobility and assumes that around 80% of Volkswagen Group electric vehicles will be leased or financed through Financial Services.
Volkswagen Financial Services took over the business travel start-up Voya in 2020, adding business travel management to its mobility offering for fleet customers. Voya offers a digital travel assistant for companies as a smartphone app and for desktop use. Given that fleet and travel management are gradually converging in many companies, Volkswagen Financial Services aims to provide its fleet customers with a corresponding offering based on Voya in the future.
Operating profit for 2020
Following its launch in Germany and the United Kingdom, the online platform heycar was successfully rolled out in Spain in fiscal year 2020. Guaranteed used cars of all major automobile brands will now also be offered in Spain under the umbrella of Mobility Trader Spain S.L..
The main refinancing sources for Volkswagen Financial Services are money market and capital market instruments, asset-backed securities (ABS) transactions, customer deposits from the direct banking business and bank credit lines.
In 2020, Volkswagen Financial Services AG issued three bonds with different terms and a total volume of €2.15 billion. Due to the Covid-19 pandemic and the related turmoil in the money and capital markets, risk premiums were higher than in previous issuances. However, the high demand from investors attests to confidence in the business model.
Other bond transactions were conducted in countries such as the United Kingdom, Japan, Sweden and Norway. In addition to this, private placements were issued in various currencies.
Volkswagen Bank did not enter into any transactions with unsecured bonds in the reporting period.
In fiscal year 2020, Volkswagen Leasing GmbH placed two ABS transactions secured by lease receivables with a volume of €1 billion and €1.1 billion, respectively. The issuances met the quality criteria of the STS Securitization Regulation for particularly high-value securitizations and were oversubscribed several times.
Outside Germany, Volkswagen Financial Services issued a total of six ABS transactions in the United States, China, Spain and Japan. Driver China eleven represented the successful placement by Volkswagen Financial Services of its largest-ever auto ABS in Chinese renminbi (RMB). The transaction has a volume of over RMB 8 billion (around €1.0 billion) in receivables and is backed by financing contracts concluded with Volkswagen Finance (China). China is one of the most important markets for Volkswagen Financial Services with a current contract portfolio of more than 1.2 million units.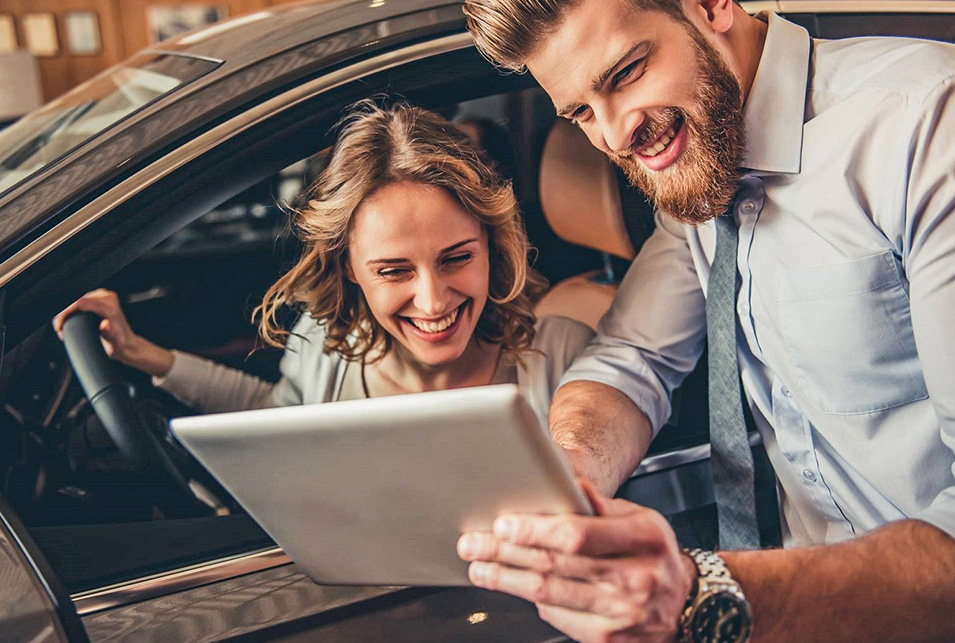 Volkswagen Financial Services was heavily impacted by the Covid-19 pandemic in fiscal year 2020. To avert and cushion the economic impact of the pandemic for customers, pinpointed stabilization measures were put in place together with the Group brands; these included payment deferrals and support for the dealer organization. The measures taken with the brands to promote sales had a positive effect on vehicle sales as well as on new contracts at Volkswagen Financial Services.
The number of new financing, leasing, service and insurance contracts signed in fiscal year 2020 fell by 6.9% year-on-year to 7.9 million. As of December 31, 2020, the total number of contracts was 21.9 million, up 1.9% from the year before. The number of contracts in the Customer Financing/Leasing area increased by 1.1% to 11.3 million. There were 10.6 million contracts in the Service/Insurance area, 2.7% more than in the previous year. With credit eligibility criteria remaining unchanged, the penetration rate, expressed as the ratio of financed or leased vehicles to relevant Group delivery volumes – including the Chinese joint ventures – was steady at 35.2 (34.2)%.
At the end of the reporting period, Volkswagen Bank GmbH managed 1.4 (1.3) million deposit accounts. Volkswagen Financial Services employed 14,560 people worldwide, including 7,299 in Germany, as of year-end 2020.
SALES REVENUE AND EARNINGS
The sales revenue of Volkswagen Financial Services in the reporting year amounted to €38.6 billion, a slight increase of 1.8% on the previous year. Operating profit decreased to €2.8 (3.0) billion, particularly due to risk costs.
VOLKSWAGEN FINANCIAL SERVICES

2020

2019

%

| | |
| --- | --- |
| 1 | Excluding provisions and deferred tax liabilities. |
| 2 | Earnings before tax as a percentage of average equity (continuing operations). |
| 3 | Liabilities as a percentage of equity. |

Number of contracts

thousands

21,907

21,498

+1.9

Customer financing

6,635

6,585

+0.8

Leasing

4,692

4,616

+1.6

Service/Insurance

10,580

10,297

+2.7

Lease assets

€ million

49,653

47,222

+5.1

Receivables from

€ million

Customer financing

69,380

68,517

+1.3

Dealer financing

18,448

23,093

−20.1

Leasing agreements

45,379

46,276

−1.9

Direct banking deposits

€ million

27,734

31,330

−11.5

Total assets

€ million

225,608

223,536

+0.9

Equity

€ million

29,406

28,428

+3.4

Liabilities1

€ million

187,545

187,092

+0.2

Equity ratio

%

13.0

12.7

+2.6

Return on equity before tax2

%

8.9

10.8

−17.5

Leverage3

6.4

6.6

−3.4

Operating result

€ million

2,803

2,960

−5.3

Earnings before tax

€ million

2,577

2,968

−13.2

Employees at Dec. 31

14,560

14,394

+1.2