ŠKODA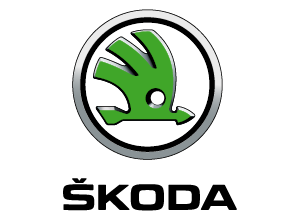 In 2020, ŠKODA presented its first MEB model, the Enyaq iV, taking the next step in the Czech brand's 125-year history in the systematic implementation of its e-mobility strategy.
BUSINESS DEVELOPMENT
The ŠKODA models are synonymous with smart understatement, featuring a superior spacious interior, the highest standards of functionality, excellent value for money and a distinct design. Added to that are a number of "Simply Clever" ideas and new digital services, all aimed at making customers' lives easier. ŠKODA AUTO celebrated its 125th anniversary as a company in 2020, as well as the 115th anniversary of when the company started automobile production. Founded in 1895, ŠKODA is one of the world's oldest operating automakers.
In fiscal year 2020, ŠKODA took the next step in the systematic implementation of its e-mobility strategy and presented the brand's first all-electric production vehicle, the Enyaq iV. The completely battery-electric MEB-based SUV boasts emotive and dynamic design language, and its striking ŠKODA profile is also available with an illuminated radiator grille as an option. It combines rear or all-wheel drive with a range of up to 510 km that is suited for everyday usability. ŠKODA also continues its emotive design language in the interior: the innovative SUV features the brand's typical spaciousness and a completely new concept for the interior. ŠKODA launched another electric model in 2020 – the Octavia iV with a plug-in hybrid drive, which is also available as a sporty, dynamic RS version. In the Octavia family, the Octavia G-Tec, which runs on compressed natural gas and the robust off-road Octavia Scout Combi were also brought onto the market.
The ŠKODA brand delivered 1.0 (1.2) million vehicles worldwide in the reporting period. China remained the largest individual market. However, deliveries there fell by 38.7%. Sales were also down on the previous year's levels in the other markets due to the pandemic, with the exception of Turkey (+56.3%) and Russia (+6.8%).
ŠKODA sold 0.8 (1.1) million vehicles in the past fiscal year. The Scala, Kamiq and Octavia Combi models were in especially high demand. The difference between figures for deliveries and unit sales is mainly due to the fact that the vehicle-producing joint ventures in China are not attributed to ŠKODA brand companies.
In fiscal year 2020, ŠKODA produced 0.9 million vehicles worldwide, a decrease of 24.3% versus 2019.
SALES REVENUE AND EARNINGS
The ŠKODA brand's sales revenue decreased by 13.8% in 2020 to €17.1 billion. Operating profit declined by €904 million to €756 million. Lower volumes due to Covid-19, negative exchange rate effects and emissions-related expenses were offset by cost optimization. The operating return on sales amounted to 4.4%, contrasting with 8.4% in the previous year.
PRODUCTION

Units

2020

2019

Octavia

233,902

358,356

Rapid/Scala

219,401

207,724

Karoq/Kamiq/Yeti

172,999

203,688

Kodiaq

117,825

177,163

Fabia

100,425

166,237

Superb

80,880

102,592

Citigo

14,482

27,306

Enyaq iV

939

–

940,853

1,243,066
ŠKODA BRAND

2020

2019

%

Deliveries (thousand units)

1,005

1,243

−19.1

Vehicle sales

849

1,062

−20.0

Production

941

1,243

−24.3

Sales revenue (€ million)

17,081

19,806

−13.8

Operating result

756

1,660

−54.4

Operating return on sales (%)

4.4

8.4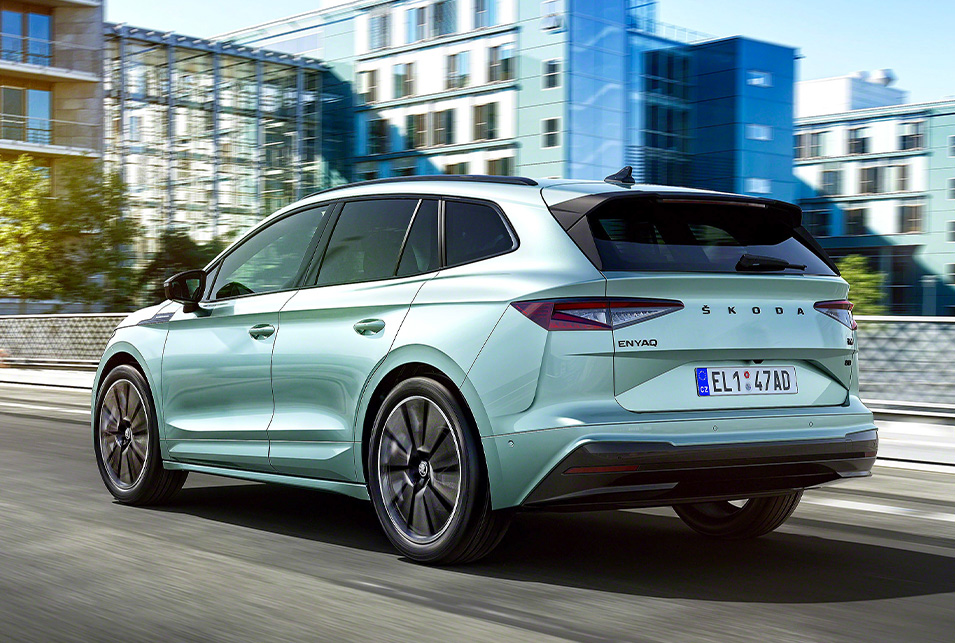 DELIVERIES BY MARKET
in percent