Porsche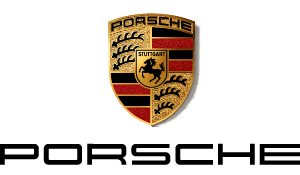 Porsche launched the new Panamera in fiscal year 2020. In spite of the challenges presented by the Covid-19 pandemic, the sports car manufacturer achieved its strategic target return.
BUSINESS DEVELOPMENT
Exclusivity and social acceptance, innovation and tradition, performance and everyday usability, design and functionality – these are the brand values of sports car manufacturer Porsche. In fiscal year 2020, Porsche presented its extensively revamped Panamera, which combines the performance of a sports car with the comfort of an exclusive saloon and now covers an even wider range: with its top model, the 463 kW (630 PS) Panamera Turbo S, the sports car manufacturer is underscoring its high standard of best-in-class performance. The Panamera 4S E-Hybrid is a consistent continuation of Porsche's E-Performance strategy and constitutes a new addition to the range of plug-in hybrids, offering a completely new drive system with 412 kW (560 PS). Compared with the previous hybrid models, the all-electric range has been boosted by up to 30%. Porsche celebrated the world premiere of the 911 Targa 4 and 911 Targa 4S models in 2020, completing its new generation of the 911 with the third vehicle body variant. The innovative, fully automatic roof system remains a distinguishing feature on all versions of the Targa; and just like the legendary original Targa model from 1965, it features the characteristic wide bar as well as an automated retractable roof section above the front seats and a wraparound rear window. An eight-speed dual-clutch transmission and intelligent all-wheel drive Porsche Traction Management deliver compelling performance and sporty driving pleasure. In the 911 series, the new generation of the 911 Turbo S has also been available in Coupé and Cabriolet versions since 2020. The new range-topping 911 offers unprecedented power, driving dynamics and luxury. It is being launched with a new 3.8 l boxer engine that delivers 478 kW (650 PS) of power, a whopping 51 kW (70 PS) more than its predecessor. The 911 Turbo S sprints from 0 to 100 km/h in just 2.7 seconds, while top speed is 330 km/h.
Porsche delivered 272 thousand sports vehicles to customers in fiscal year 2020, 3.1% fewer than in the previous year. China remained the largest single market, and Porsche was able to increase its sales there by 2.6% to 89 thousand vehicles.
Porsche's unit sales amounted to 265 thousand vehicles in the reporting period. This was 4.2% fewer than in the previous year. The 718 and the Taycan saw growth.
Porsche produced a total of 263 thousand vehicles in 2020, 4.1% fewer than in fiscal year 2019.
SALES REVENUE AND EARNINGS
Porsche Automotive's sales revenue was on a level with the previous year at €26.1 (26.1) billion in fiscal year 2020. Operating profit decreased by 4.5% to 4.0 billion (prior-year figure before special items); this was attributable to lower vehicle sales and to cost increases, especially for digitalization and electrification. Changes in exchange rates also had a negative impact. Despite the Covid-19 pandemic, early countermeasures, cost discipline and very good market performance in the second half of the year meant it was possible to achieve an operating return of 15.4 (16.2)% (prior-year figure before special items), which even slightly exceeded the target return.
Operating return on sales in 2020
PRODUCTION

Units

2020

2019

Cayenne

82,137

95,293

Macan

78,490

89,744

Taycan

29,450

1,386

911 Coupé/Cabriolet

28,672

37,585

718 Boxster/Cayman

22,655

19,263

Panamera

21,832

31,192

263,236

274,463
PORSCHE AUTOMOTIVE1

2020

2019

%

| | |
| --- | --- |
| 1 | Porsche (Automotive and Financial Services): sales revenue €28,695 (28,518) million, operating profit (in the prior-year before special items) €4,176 (4,396) million. |

Deliveries (thousand units)

272

281

−3.1

Vehicle sales

265

277

−4.2

Production

263

274

−4.1

Sales revenue (€ million)

26,086

26,060

+0.1

Operating result before special items

4,021

4,210

−4.5

Operating return on sales (%)

15.4

16.2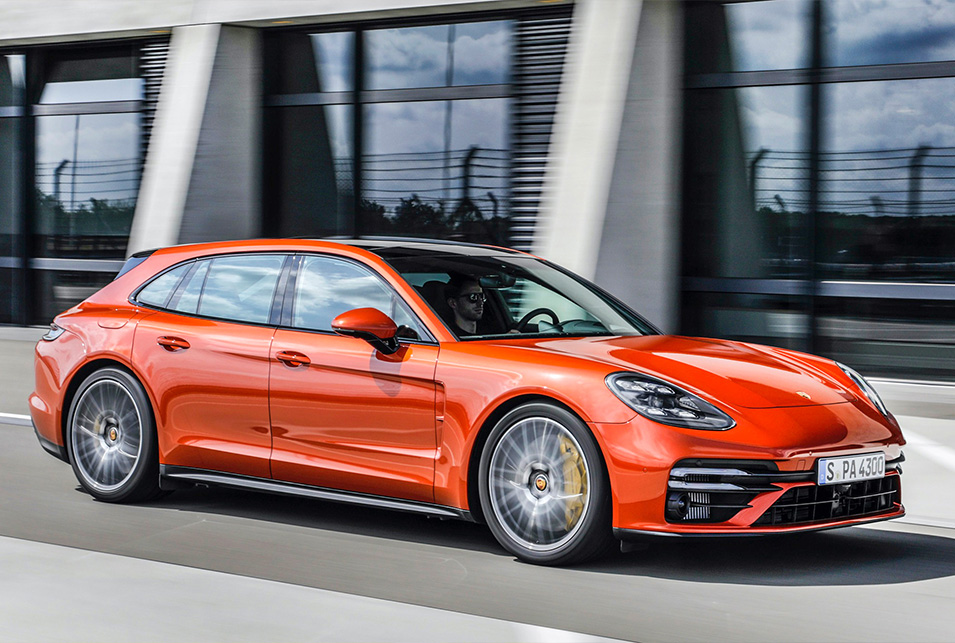 DELIVERIES BY MARKET
in percent